Future Academy
What is Future Academy?
A five-month program to help you find a career tackling global problems and creating flourishing futures.
Future Academy is an ambitious five-month program for young professionals and promising students who want to pursue entrepreneurship, research, or general social impact. This edition will give global talent the opportunity to work together on ambitious projects and win prizes of up to $50,000. The program will run from November (2023) to end of March (2024). We are open to applicants from around the world - especially India.
Early bird application deadline: September 14th, 23:59 IST.
Final application deadline: October 1st, 23:59 IST.
Why Join?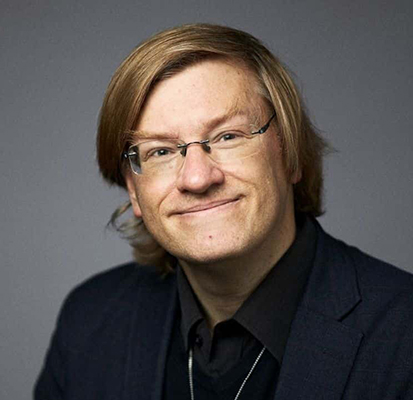 Anders Sandberg
Anders Sandberg is a researcher at the University of Oxford focusing on issues of ethics and the social impact of emerging technology and existential risks. LinkedIn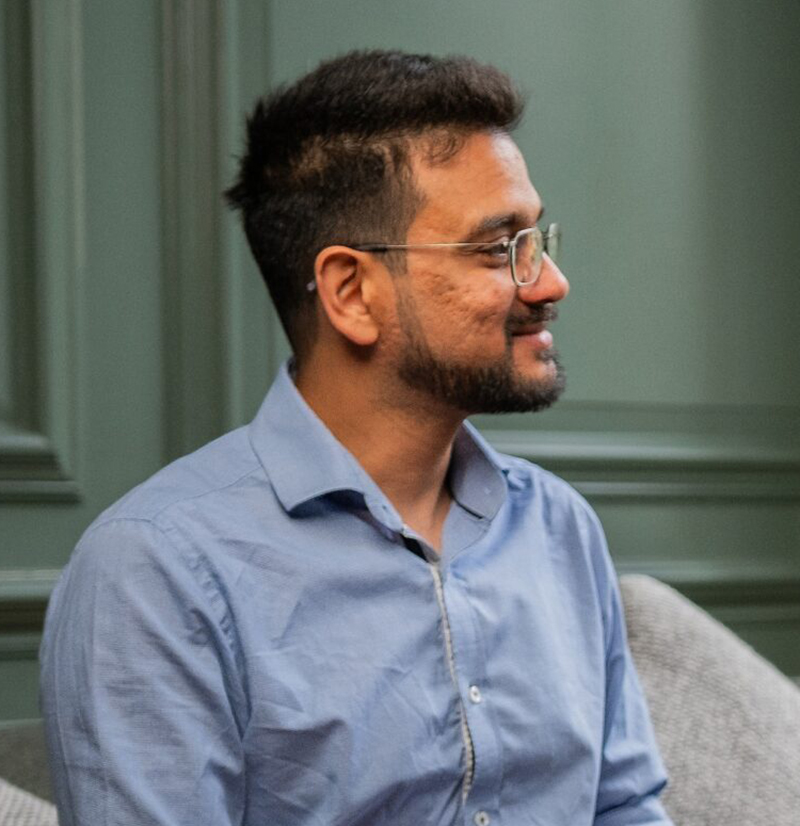 Sudhanshu Kasewa
Sudhanshu is a career advisor at 80,000 Hours. He has degrees in maths, management, and machine learning, and has worked in consulting, start-ups, research teams, and non-profits. LinkedIn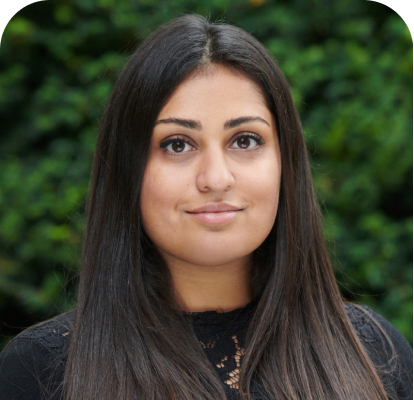 Simran Dhaliwal
Simran is the co-CEO at Longview - an organization that connects the world's leading philanthropists with outstanding opportunities to protect future generations. Prior to Longview, she was a research analyst at Goldman Sachs where she was doing earning to give. Simran read philosophy, politics, and economics at the University of Oxford. LinkedIn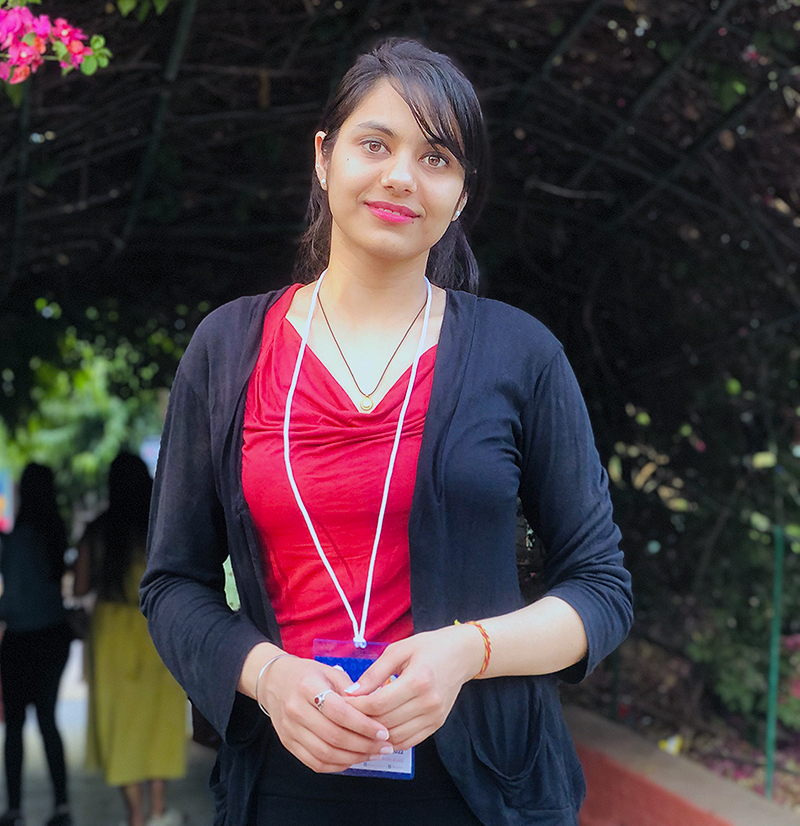 Jyoti Mahlawat
Jyoti is an Assistant Professor at Delhi University, renowned for her research in the dynamic realm of climate finance. She's dedicated to shaping a resilient future and focuses on mitigating the most severe manifestations of climate change. Her work resonates with academics as well as the broader sphere of climate action. LinkedIn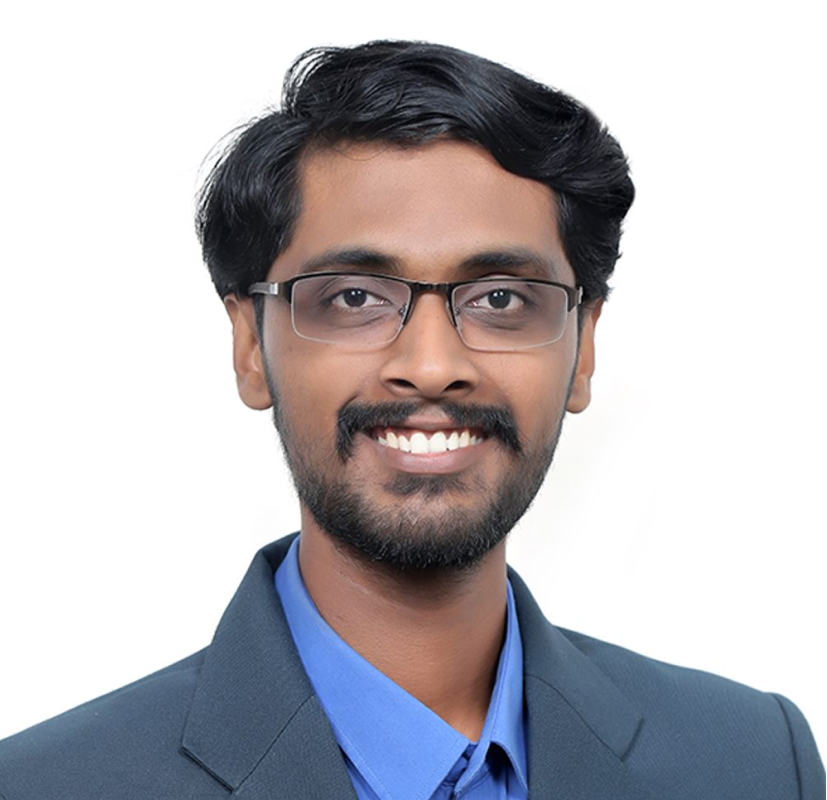 Aditya S. K.
Aditya is the India Director for Animal Ethics and also works at ALLFED on Global Catastrophe Preparedness and Resilience. He has a long-standing dedication to animal welfare with roles at animal welfare organizations. He has a background in Computer Science and Animal Protection law. LinkedIn
Vilhelm Skoglund
Vilhelm is the CEO of Impact Academy and Nordics/Baltics regional coordinator for the Centre for Effective Altruism. He holds board positions within the non-profit sector and co-founded Nema Problema, a non-profit aiming to make migration policies more effective. Previously, he worked as a consultant and has studied law, developmental economics, and sustainability studies at Uppsala, Yale, and Cornell University.
Listen to our past fellows
How likely are you to recommend Future Academy to a friend or colleague similar to you on a scale from 1-10? The average answer was 9.6 Learn More
Pursue a more impactful career
92% changed their career in ways they think will make it more impactful. Learn More
Connect with other ambitious altruists
Increase your number of connections relevant for doing good by a factor of 4.5. Learn More
Work on ambitious projects
Work on ambitious and impactful projects together with peers and guided by mentors.
Get funding
The people who make it to the final stage will be awarded up to $50,000 and receive a certificate.
Learn and grow
Work with a professional coach to overcome struggles like stress and anxiety and learn how to flourish on your path to impact.

Reflect on your values and get more clarity on what matters.

Strengthen your truth-seeking ability by practicing skills such as forecasting.

Grapple with big-picture questions about macrohistory and the future of ethics, technology, and our civilization.
Who should apply?
There's no perfect candidate for this program; we're looking for exceptional people who want to create a world where everyone can thrive
Ambitious and altruistic: You are ambitious, excited to do good with your career and willing to put time and thought into how you could best have a positive impact.
You are searching for your next career step: You are searching for the next fulfilling step on your career path while growing personally and professionally.
Young professional: You have started your professional life (ideally, at least 2-5 years of experience). However, we're open to exceptional students.
Truth-seeking and open-minded: You are open to new ideas and care about having true beliefs about the world.
Entrepreneurial or research aptitudes: We'll have two distinct tracks for entrepreneurs and researchers but are open to other applicants.
This edition of Future Academy is focused on Indian talent, but we will accept a significant number from abroad and encourage everyone to apply.
There's no perfect candidate for this program; we're looking for exceptional people who want to create a world where everyone can thrive. We're aware that factors like gender, race, and socioeconomic background can affect people's willingness to apply for roles for which they meet many but not all the suggested attributes. We'd especially like to encourage people from underrepresented backgrounds to express interest in this role, including if you don't meet all the suggested criteria.
Refer someone who might be a great fit and win a $100 Amazon gift card! If they're among the first ten successful applicants, you'll win.
How will Future Academy unfold?
Program overview
Period →
Phase 1

Online learning

Break
Phase 2

Incubation and fellowship

Activity ↓
Self-directed reading and exercises
Weekly discussion groups led by experienced facilitator
Evaluation and selection for phase 2 top candidates will move onto phase 2
Time for logistics consolidating learning, mentor match-making, and visas.
First Impact Summit with peers and faculty. Date: January 12th-14th Location: Bangalore (tentative).
Coaching
Project work informed by a mentor in the three different tracks
Final Impact Summit and Demo day with demonstration of projects and grants of up to $50,000. Location: Bangalore (tentative).
Apply
The application process will have two-three steps.
A written survey-based step
~1 hour
Test and essay writing
~2 hours
*Early bird application deadline: September 14th, 23:59 IST. Final application deadline: October 1st, 23:59 IST. Successful candidates will hear back from us by October 7th. Please reach out at futureacademy@impactacademy.org if you have any questions
Fellow Testimonials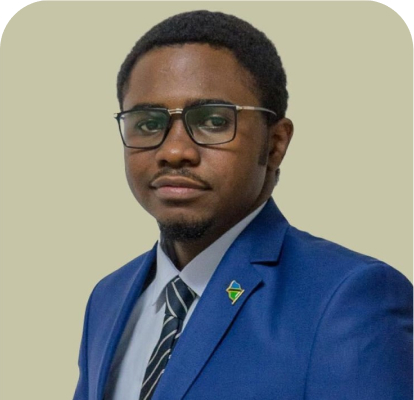 Abdulrahman
Even the brightest light on a full-moon night wouldn't have shined if not for a number of factors behind it. Less cloud-cover, less atmospheric pollutants, position of the moon itself but most importantly but overlooked is the sun that causes the reflection of the moon in the first place. To me, Future Academy has been the sun reflecting on all work I'm currently engaged with in the space of using evidence in doing the most good, the best way possible.
Abdulrahman has a background in Economics, International Relations and Sustainable Coastal Management. He is now working with Ethical Seafood Research as a Sustainability and Blue Economy Policy Liaison Officer to Zanzibar. This involves pioneering Zanzibar's Aquaculture Policy to ensure the industry is sustainable and ethical in respect to the human, environment and animal welfare.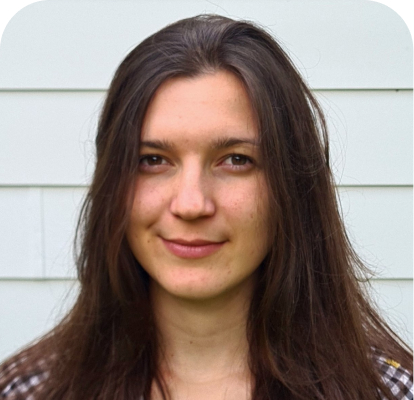 Raphaëlle
Future Academy was a truly transformative experience that left a lasting impact on me. Thanks to its comprehensive curriculum, I realized just how pivotal this century could be in shaping the long-term future for better, or worse. It equipped me with the necessary tools and guidance to make a meaningful contribution. I am leaving Future Academy feeling better prepared and inspired to play my part in the making of this grand project.
Raphaëlle has a background in classics, business economics and political science. Previously, she worked in a Foodtech startup accelerator and a climate tech company. She is part of the Global Shapers community and the Shaper's Hub in Stockholm. She now works as an operations intern at Impact Academy. Future Academy inspired her to write her bachelor's thesis on the Future of Life Institute's security framing of autonomous weapons systems.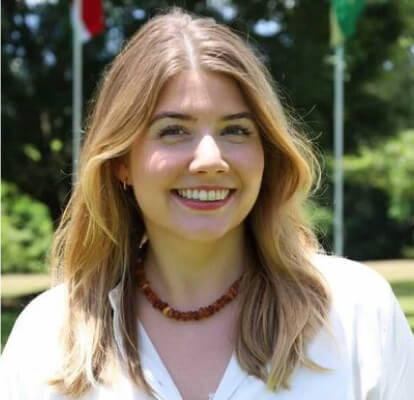 Kolfinna
Future Academy has been an incredible place where I have had the opportunity to be surrounded by like-minded people who want to change the world. The cohort and faculty have inspired me to use my potential to the fullest, and I feel ready to embrace it.
Kolfinna currently works as a Senior Adviser at the Icelandic Centre for Research. After finishing her studies in Law, International and the Settlement of Disputes and Middle-Eastern Studies, she wanted to make a larger impact on global issues. Alongside her job, she is working on various projects on nuclear risks in the current geopolitical climate. Kolfinna has published articles on the effectiveness and unintended consequences of economic sanctions as well as how activism is needed in the fight against sexual violence. Future Academy gave Kolfinna a new viewpoint on artificial intelligence, and her impact project was a project proposal on the implications artificial intelligence has on nuclear threats.
Maria
Future Academy came at the perfect moment in my life, during a gap year before university. It provided me with the opportunity to explore various ways to make a positive impact and discover impactful career paths I hadn't previously considered. As I prepare to start university in October, I now feels equipped with the knowledge and inspiration to create a profound difference in the world.
Maria, 20 years old, based in Warsaw, Poland, has been an active climate activist and founder of several social projects for the past two years - e.g. the Fridays for Future Climate Education Team in Poland.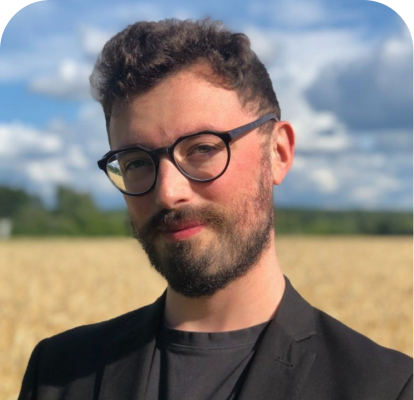 Georgii
Future Academy managed to help me greatly accelerate my personal development and career navigation and remove the anxiety that had been hindering me for a long time. These months have been transformative for my vision, goals, and well-being.
Georgii is 24 years old, based in Sweden and originally from Russia. He decided to make a transition from a corporate career and now utilizes his experience in management and operations to enhance food systems' resilience to catastrophic risks. He also served an impact-oriented career navigation program for 300 high school students.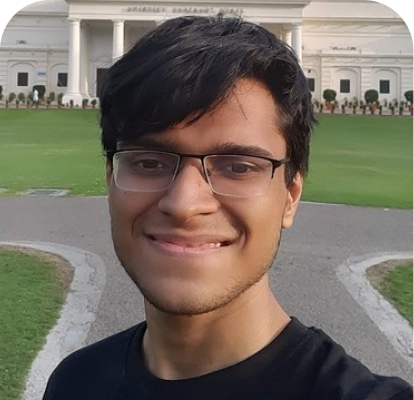 Heramb
Future Academy helped push me to broaden my horizons, connect with like-minded leaders, and develop valuable decision-making heuristics. This led to a successful AI Governance internship, and I recalibrated my career plans to do the most good.
Heramb, 21 years old, based in Roorkee, India, is a senior at IIT Roorkee and a mentor at the Clinton Global Initiative. He has run non-profits mapping over 2,000 critical aid locations and interned as a AI Governance Researcher at the Millenium Project.
Future Academy 2022
Frequently Asked Questions
FAQ
Does it cost anything to participate?
No, the program is free of charge. If you need support for travel expenses to be able to participate, then this can also be covered.
How many fellows will there be?
We expect to take in around 30-50 fellows but only 15-30 will go on to phase two.
How much time would I need to spend on the program?
The time needed will be different during different parts of the program. We estimate that fellows would need to spend 7-10 hours/week on the program during phase one, 0-2 hours/week during the break, and 7-14 hours/week during phase two. We think it'll be hard to spend less than 7 hours/week but you'll have a lot of flexibility around when you do the work. You can also spend more than this productively, and if you are unsure whether you have enough time, indicate this is your application, and we should be able to accommodate you.
I am unsure if I should apply, what is your recommendation?
We recommend completing the first application, as you can do this rather quickly and you will get more information if you are accepted to the next stage, allowing you to make a more informed decision. Moreover, many have told us that they enjoy filling in the application.
What education and experience do I need?
You don't need any specific education or experience. When selecting candidates, we're far more interested in what skills and knowledge you can demonstrate than your academic and professional history.
How do I know if I would be a good fit for the program?
The best way to know for sure if you would be a good fit is to apply. At a very high level, we are looking for people who are open-minded, ambitious, excited to learn, and interested in working to improve the long term future.
Can I reapply to Future Academy?
Yes, if you have applied to previous rounds, you are welcome to reapply.